The Vero Beach Air Show
00

Days

:

00

Hours

:

00

Minutes

:

00

Seconds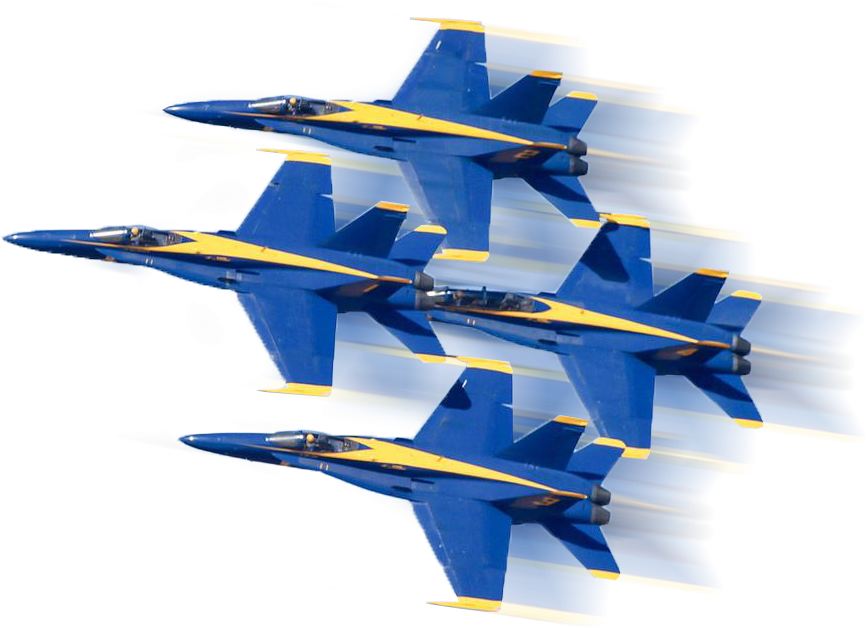 BLUE ANGELS Returning to Vero Beach for 2020 Air Show
Members of the Board of Directors of the Vero Beach Air Show are pleased to announce that the U.S. Navy Blue Angels Flight Demonstration Team will perform at the next Vero Beach Air Show which has been scheduled at the Vero Beach Regional Airport April 25-26, 2020.
Marty Zickert, the Blue Angels Liaison of Vero Beach Air Show, Inc., was part of the team of Vero Beach Air Show Board Members who were in Las Vegas, NV attending the 2018 International Council of Air Shows (ICAS) Convention last December. Air Show organizers from all over the world gather at ICAS each year to plan and recruit performers for upcoming air shows.
Zickert, reporting from ICAS, stated "We are delighted to welcome the Blue Angels back to Vero Beach for the 2020 Air Show. Members of "The Blues" have told us that they love Vero Beach – it's awesome to know they'll be back in 2020."
The Blue Angels last performed in Indian River County at the 2018 Vero Beach Air Show, held just 1 year ago at the Vero Beach Regional Airport. Since that time, things have quieted down in the airspace above the airport but the Blues created an exciting stir last Fall when they submitted the Blue Angels After Action Report, a review of their experience in Vero Beach during the 2018 Air Show. The report, a standardized evaluative document, included glowing comments on Blues' accommodations, amenities, the hospitality and the welcoming spirit of the Vero Beach community. Of note is a complimentary comment that the April 22, 2018 Air Show Food Fest Event "should be a model for mandatory commits. The level of public interaction in this open environment that is very family friendly is hard to beat."

April 25-26, 2020
Plan to attend for a weekend of excitement and thrills; you'll have the time of your life and help support our worthy causes at the same time. Through our 501(c)3 charitable organization, proceeds of the show benefit our veterans of military service and the prevention of child abuse.
There will be no refunds should the Event be cancelled due to inclement weather or cancellation for any reason beyond the control of Air Show, including, without limitation, cancellation of any scheduled performance.
Be the First to Know

Sign up for 2020 Vero Beach Air Show news alerts. We'll send you an occasional email to let you know about any special offers, what's happening in the show, and when and where tickets will be available. Up-to-the-minute news can also be found at our Facebook and Twitter pages.